Roasted Strawberry, Brie and Chocolate Grilled Cheese - Crazy Cooking Challenge
Today's post is a fun one. As part of the Crazy Cooking Challenge this month, members have to find a grilled cheese recipe from another blog, then make that recipe and post about it. The standard ol' grilled cheese sandwich, made with American cheese and white bread, would be quite boring, so I did a little (and by a little I mean a lot) intertube surfing to find something new! Exciting! Different!
Plus it had to have strawberries in it. Not because of the challenge, but because the sale at the Try-n-Save on strawberries is still going strong (check out what I made
last week
). I also had the big idea of using goat cheese, because I had an untouched package left over from Passover that I picked up at Costco of all places, and still hadn't yet figured out what to do with it.
Eventually I landed upon Jessica's blog
how Sweet it is
. Jessica had posted a lot of delicious-looking recipes, many of which I will have to make sometime in the future. But for now, her Roasted Strawberry, Brie and Chocolate Grilled Cheese sandwich was the one I selected, even though it didn't use goat cheese. Brie cheese and chocolate do sound a bit strange, but I figured I should try the recipe anyway.
Roasted strawberries was a new one for me as well. Salt on strawberries? And oil? I had barely gotten used to the idea of balsamic vinegar on strawbs, and now
this
. But the magic of oven-roasting did quite a fine number on those strawberries. I had a few slices by themselves and they were quite divine, once I got over the hot strawberry thang. I bet with a little ice cream under them they would be heaven in a bowl as well.
Wanting to keep as close as possible to the original, I dropped the idea of using goat cheese and only made a few minor adjustments in Jessica's recipe. I used olive oil instead of canola, woo. hoo.
This is a dessert plate. These strawb are 2 inches long!
Since my strawberries were MASSIVE, I only used two, and sliced them rather than quarter them so that they would fit in between the bread slices. Speaking of bread slices, I didn't have thick multi-grain bread, but I did have multi-grain sandwich-y thingies. I used two whole ones in order to emulate thick bread. Finally, when I went to grab the "good" chocolate, only those of the chip persuasion were in the pantry, so they had to do.
The resulting grilled cheese turned out terrific! Ooey, gooey cheese and chocolate oozing around the lucious strawbs (I think I used up almost all the O's allotted to me here ... but I digress). I'm thinking that maybe next time I
will
try these sandwiches with goat cheese and see how it goes.
Roasted Strawberry, Brie and Chocolate Grilled Cheese
adapted from how Sweet it is
makes 2 sandwiches
4 humungous strawberries, rinsed, dried and sliced
a drizzle of olive oil (maybe a teaspoon or two)
1/4 tsp. kosher salt
2 Tbl. unsalted butter
4 multigrain sandwich thins (don't separate the halves)
2ish ozs. brie cheese
1/3 cup semi-sweet chocolate chips
This is not a Google Doodle.
Preheat oven to 375F. Toss strawberries with oil and salt, then spread on an oiled baking sheet. Roast for 20 minutes. Remove from oven and set aside.
Easier to scrape off the pan than they look.
Heat a large skillet or grill pan over medium heat. Butter the sides of two of the sandwich thins. Place on the skillet buttered-side down.
Cut the cheese. No, wait, I mean ...
Slice the brie thinly. Cut larger slabs in half. Place half the brie evenly on top of the bread. Cover brie with the roasted strawberries. Sprinkle on the chocolate chips. Top with remaining brie. Butter one side of the remaining bread slices, and place on top of the cheese, buttered side up. Cook for 2-3 minutes or until the cheese just starts to melt. Carefully flip the sandwiches and continue to cook until cheese and/or chocolate starts to ooze.
Serve hot. Like you could wait for something like this to cool.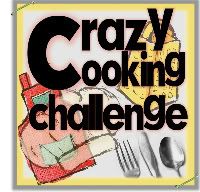 Disclaimer - because this recipe is part of an online cooking group, the linked recipes below might not be kosher.